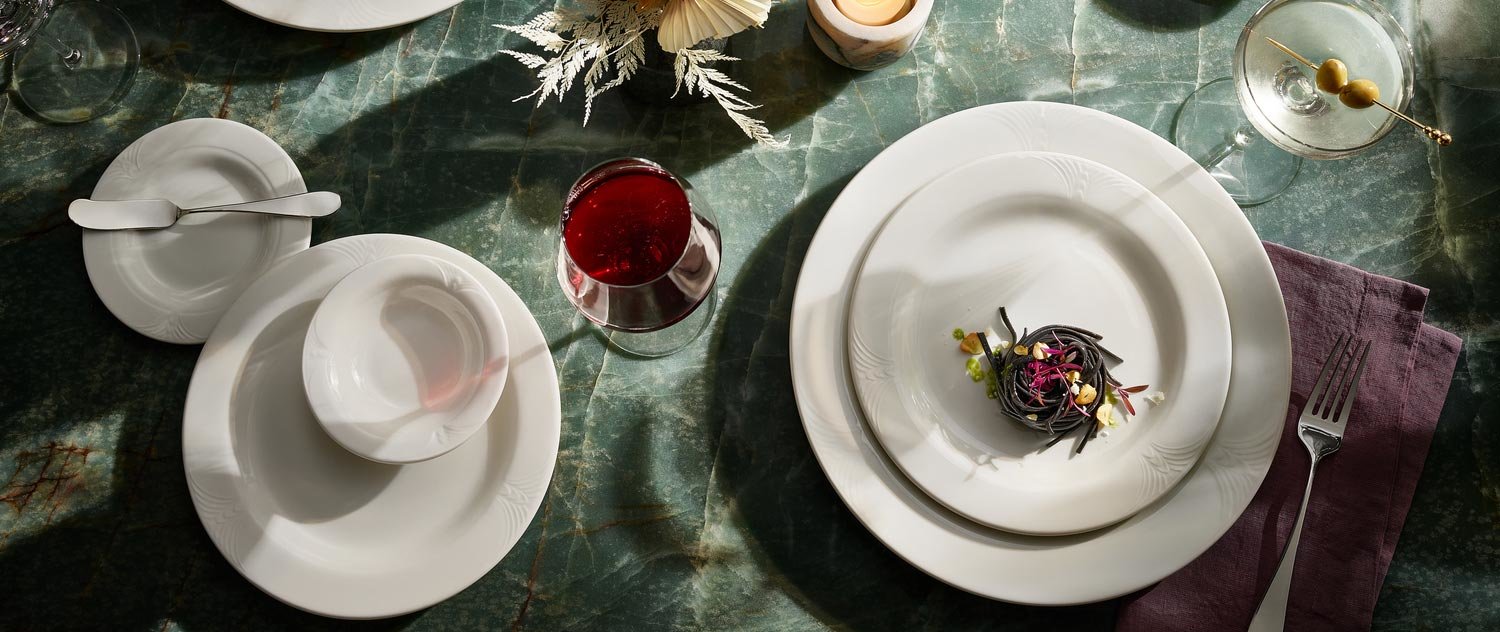 Hospitality Solutions
Our broad assortment of tableware, serveware and buffetware was designed to help you build distinctive spaces and create memorable moments that encourage guests to stay longer, write rave reviews and book with you again and again.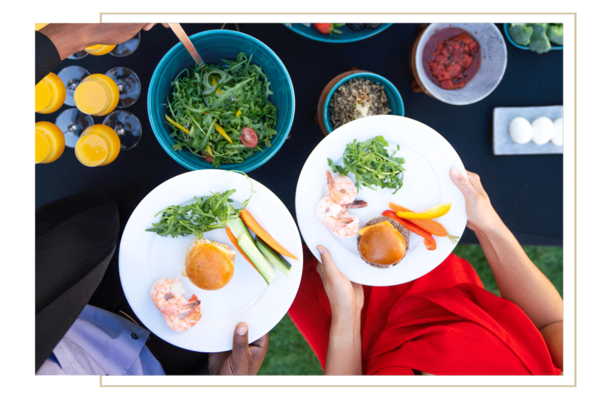 For banquets and events
Every event is an opportunity to bring your guests' vision to life with stunning displays and impeccable service. Make that vision a reality with our wide selection of buffet and catering products.
For dining spaces
Make your in-house restaurant the top reservation in town with artfully designed and meticulously crafted pieces that will entice guests and local diners for breakfast, brunch and dinner.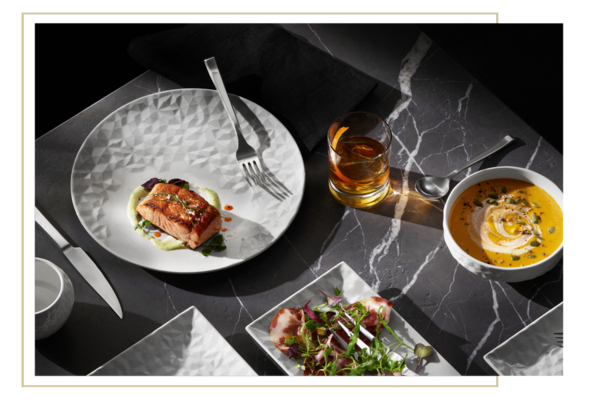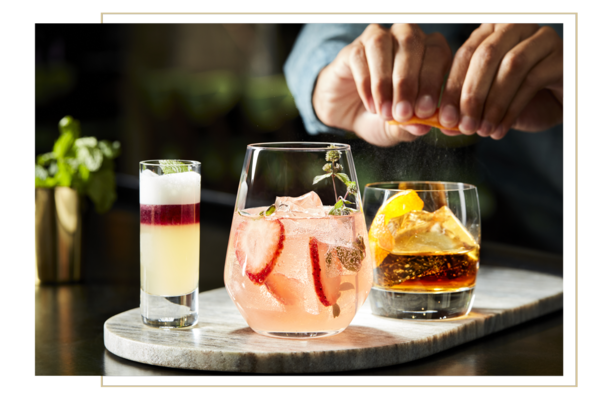 For bars and lounges
Showcase your inventive recipes in glassware that calls to mind the golden age of cocktails and beckons visitors to order another round in anticipation of bold flavors and extraordinary presentations.
For outdoor spaces
From glasses that can withstand a windy day to stacking dinnerware that maximizes minimal storage, you can bring the indoor experience outside with products designed to go anywhere.